Drop in Computer Use.  Public computer labs are now available at Brighouse for those who have limited or no access to a computer, the internet, and/or printing.
3 – 45 minute sessions are available per day (10:30-11:15am/12-12:45pm/3-3:45pm).
Register in-person.  8 people can be accommodated per session.  No extensions or advance registrations.
Entry to the library is located down the walkway ramp, adjacent to the Culture Centre's main front entrance.
For more information go here.
---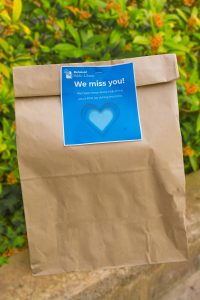 Drop in Curbside Holds. No appointment necessary!  You must bring your library card.  We appreciate your patience as we work to safely serve a high volume of customers.
All branches – Monday to Friday 10:00am-12:30pm and 1:30pm-4:00pm.  For Brighouse, pickup is located at the northwest corner of the building across from the parkade. 
Book Returns 10:45am: Brighouse book returns are now FULL for Tuesday, July 7
Brighouse book returns are open Monday to Thursday from 9:00am until full each day.  Branch book returns at Cambie, Ironwood and Steveston are open Monday at 10:00am and will close when full or by Thursday at 4:30pm.  We want to assure you that no late fines will be charged regardless of due date.