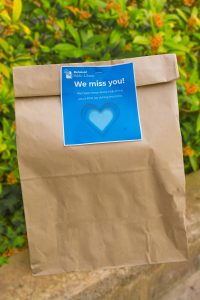 Curbside Holds Pickup now available. As library staff process and prepare holds, we will contact customers to set up a time for contactless holds pickup. We have thousands of holds to get to and we appreciate your patience! Branch holds pickup will soon follow.
Brighouse book returns are open Monday to Friday from 9:00am until they are full each day.
Branch book returns at Cambie, Ironwood and Steveston are open every Monday at 10:00am and will close when full or by Thursday at 4:30pm.
We want to assure you that no late fines will be charged and all due dates will continue to be extended to July 31.