Brighouse branch is hosting the Children's Arts Festival from February 18 – 21. The library will be louder than usual from 9:00am – 3:00pm while the festival is taking place. Thank you for your patience during this exciting week.
Canadian Citizenship Practice Test
We have created this practice test to help you prepare for the Canadian Citizenship Test.
The actual Citizenship Exam consists of twenty multiple choice questions. Visit the Immigration, Refugees and Citizenship Canada website for more information.
Last Updated January 2019
French translation by: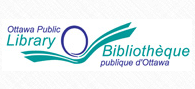 Get the app: